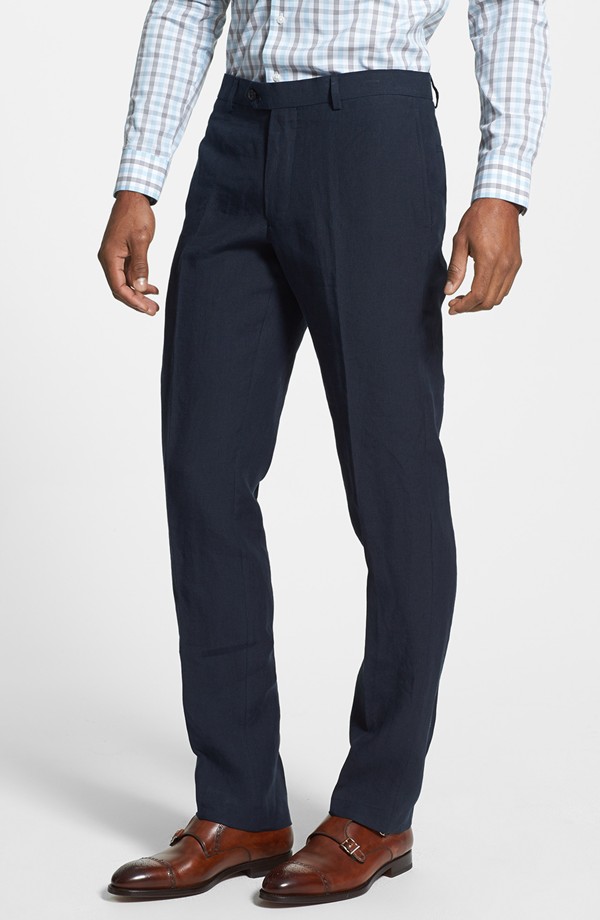 I only put black dress shoes on a man about 25% of the time. Sometimes even less because brown and tan shoes are always a more chic, friendly and fun choice. Plus, brown shoes complement more outfits and pant colors than black dress shoes do.
All my clients love the transition to the brown dress shoe lifestyle until it comes time to pick the right sock. It can be difficult to know what socks to wear with brown shoes, especially because they are often being paired with unexpected pant colors like navy and grey. Whereas black dress shoes paired with back slacks simply need black socks, you can't just wear brown socks with brown shoes and then throw in some navy slacks. Why? Because black is always black — there is no dark black and light black. But brown is never the same color. You have dark brown, darker brown, light brown, lighter brown, tan, and so on. This would not be a big deal if stores had an array of brown socks to go with the different hues of brown shoes, but for some reason, stores have an endless selection of beige instead. I hate pairing beige socks with brown shoes. In general, beige is not really a nice color, and beige socks make it look like your feet are saran-wrapped in old panties. Before I discuss the alternative, let's talk about the basic sock rules.
Here's how to know what color socks to wear…
Pick a sock that matches or complements the color of your shoe.
Pick a sock that matches or complements the color of your pants.
Pick a sock that matches the color of your shirt or tie, and is in contrast to the color of your pants and shoes, aka the sock that pops.
Pick a patterned sock that incorporates both the color of your pant as well as the color of your shoe. (This is my favorite option.)
With these rules in mind, I have created a collection of what socks to wear with brown or tan shoes. Most socks listed below will be beautiful with any color pant as long as they match your brown shoes. Some are labeled if they are for a particular color of pant.